Broad Street Run 2012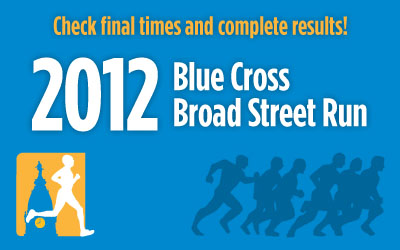 This year's 10-mile race down Philadelphia's Broad Street will take place on Sunday, May 6, 2012.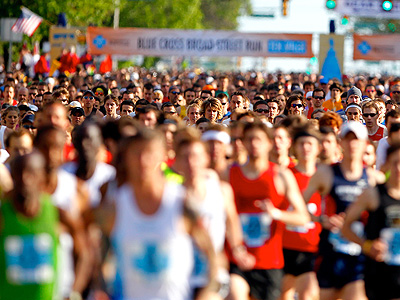 Expectations were quickly exceeded as registration for the annual race was filled in five hours! Over 30,000 people registered in February and because of rapid requests and great interest, 2,500 more spots were opened to a lottery.
The 2012 Blue Cross Broad Street Run benefits the American Cancer Society and shows the constant and continued loyalty Philadelphians have to this race!